When you're responsible for planning a large get-together or family reunion on
Hilton Head Island
, it can seem like a daunting task. Not only will you need to find and reserve a number of activities that can be enjoyed by a wide variety of ages with different sets of interests, but you also have to ensure that the accommodations you book offer the opportunity to be together when appropriate, as well as privacy when necessary. This can be a seemingly impossible task. But, our friends over at
Island Time Hilton Head
have a solution!
How does booking a few different properties that are close in proximity sound? These properties that they've hand-selected for your large group are either along the same street, on the same beach path, or are just a couple minutes apart.
Booking more than one property for your group has several benefits. Not only will you be able to provide additional privacy to each of your family members and friends, but you'll also have more space, a variety of home amenities for everyone to enjoy, and the opportunity to enjoy accommodations that exceed just a single home. Multiple homes or villas can also allow for a variance in price – making it easier for all members of your group to travel, no matter their economic situation.
Additionally, booking multiple properties for a family reunion will allow you to invite more family members outside of just your immediate family. You can include friends of your children, distant cousins that you aren't often able to see, or even just close family friends that you love spending time with.
Island Time
has a number of properties on Hilton Head Island that are close in proximity to each other, making them the perfect place for an extended family that is vacationing together. We've gathered some of our best properties across the Island that would be perfect for your family reunion.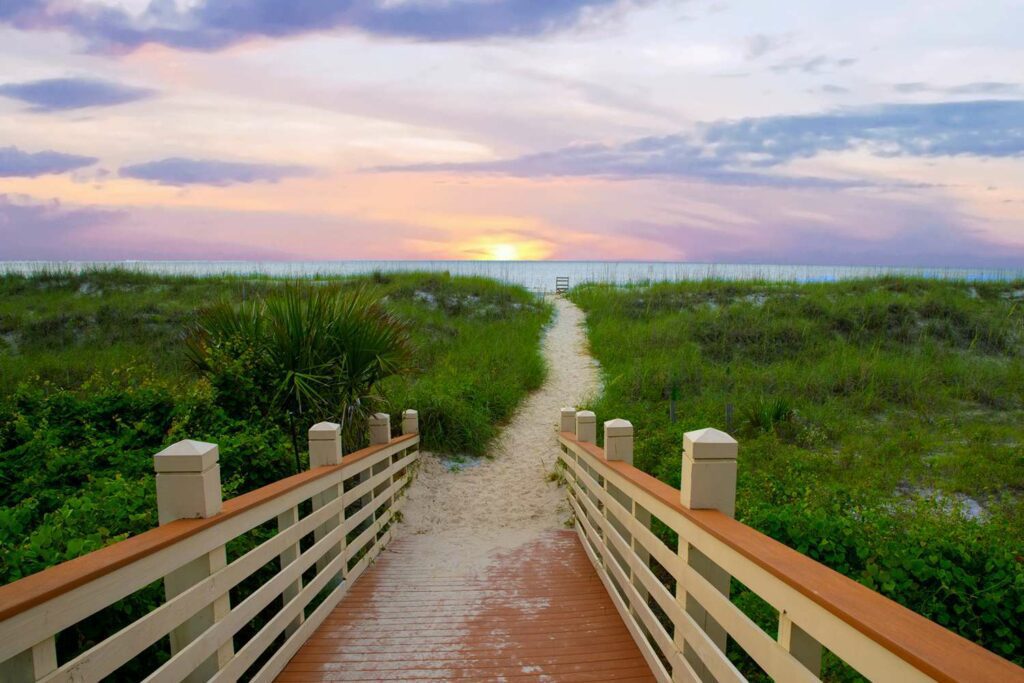 Vacation Homes in Sea Pines
Suggestions for families of up to 24 guests:
6 East Garrison (3 Bed | 2 Bath | Sleeps: 8)
16 East Garrison (6 Bed | 5 Bath | Sleeps: 16)
Centrally located in Sea Pines, these two updated homes are just a seven-minute walk to the beach. Each property boasts a private pool and hot tub, gourmet kitchens, and peaceful surroundings on a quiet street. Some aspects that make these two homes perfect for a family reunion are the first-floor bedroom suites (which are great for elderly travelers), the 600-foot covered porch at 16 East Garrison, multiple living areas, as well as the location itself. There are a total of six king/queen bedrooms between the two properties, with the rest of the bedrooms offering multiple twin beds.
Suggestions for families of up to 28 guests:
11 Red Oak (3 Bed | 2 Bath | Sleeps: 6)
35 Red Oak (5 Bed | 6 Bath | Sleeps: 12)
36 Red Oak (3 Bed | 3 Bath | Sleeps: 10)
Close to Harbour Town and just a short bike ride to the beach, these three homes are located on a serene street in Sea Pines and are only a few steps apart. Each home has a bedroom on the main level for guests unable to handle stairs, and each has a private pool. There are a total of eight king/queen bedrooms, two bedrooms which offer a pair of double beds, with the remaining rooms offering twin beds. With this amount of space and flexibility, you can suggest the idea that a different family group can host a meal each day of your vacation. With large, spacious living rooms and updated, gourmet kitchens – each day can bring a different host! Lastly, there's no need to leave your dog while you're on vacation, as 36 Red Oak is a dog-friendly property!
Vacation Homes in Palmetto Dunes
Suggestions for families of up to 32 guests:
13 Sea Lane (5 Bed | 5 Bath | Sleeps: 12)
15 Sea Lane (4 Bed | 3 Bath | Sleeps: 8)
19 Sea Lane (5 Bed | 5 Bath | Sleeps: 12)
Staying in Palmetto Dunes is a great option for your family reunion. Why? We could list every amenity that this community offers! With an 11-mile lagoon that you can kayak or fish in, the Palmetto Dunes General Store, a number of five-star restaurants, and of course easy access to the beach; Palmetto Dunes is a tourist favorite, and it's easy to see why. These three homes along Sea Lane put you in close proximity to everything. Together they have ten king/queen bedrooms, with all but one hosting an ensuite bathroom. Not to mention, both 13 and 19 Sea Lane are dog-friendly. So, the whole family can get together and have a vacation to remember on Hilton Head Island.
Suggestions for families of up to 28 guests:
3 Iron Clad (6 Bed | 7 Bath | Sleeps: 12)
5 Iron Clad (5 Bed | 4 Bath | Sleeps: 16)
If your family is all about the beach, then this combo of Hilton Head vacation homes is the perfect location for you. Both of these fabulous Palmetto Dunes homes are located just two rows from the beach. Meaning, you are literally 1-minute from house to sand! As these properties are right next door to each other, your family can bounce easily between both homes. There is one king/queen bedroom in each home, complete with an ensuite bathroom. Between the two properties, you can enjoy a large wrap-around porch, game room, outdoor shower right off the beach path, and a private, heatable pool at each. That means you're not limited to the Summer – you can enjoy a beach vacation during the Spring or Fall months, too.
Suggestions for families of up to 60 guests:
You can really gather the whole family together with this combination of homes. Together, these properties sleep 60 guests and are located within a 2-minute walk from each other. Both 7 Junket & 11 Junket are oceanfront homes and large enough to provide a central location for everyone to gather. 4 Junket and 130 Mooring Buoy each have a large backyard for everyone to dine al fresco in style and comfort. There are ten king/queen bedrooms between all four homes, with each offering a private pool, indoor/outdoor living areas, and washer/dryers in each home. 4 Junket and 7 Junket are also dog-friendly properties!
Time to Book Your Relaxing Beach Vacation
No matter how large your family reunion is, our friends at Island Time Hilton Head can really make the most of your vacation. Not only do they source the most comfortable, updated, and clean accommodations – but they vow to go above and beyond, making this a reunion that will be the talk of the family for years to come. Booking with them means you can even take advantage of their in-house Luxury Concierge, who can assist in planning meals, activities, and even special events. Don't let this family reunion be a nuisance to plan, allow Island Time Hilton Head the opportunity to help turn this trip into a relaxing vacation!