Looking for the perfect property for your weekend and summer getaways? Here, we'll tell you how to buy a vacation home in five steps.
Anyone who's been to Hilton Head knows it's a great vacation spot. But for many visitors, the occasional getaway isn't enough. They want to explore all that the Hilton Head Island has to offer—and not just as a tourist. If this sounds familiar, you may be ready to buy a vacation home in the area. While your search is bound to be exciting, there are a few things you should know about the process before you get started. Here, we'll tell you the five crucial steps you should take before you purchase your second home.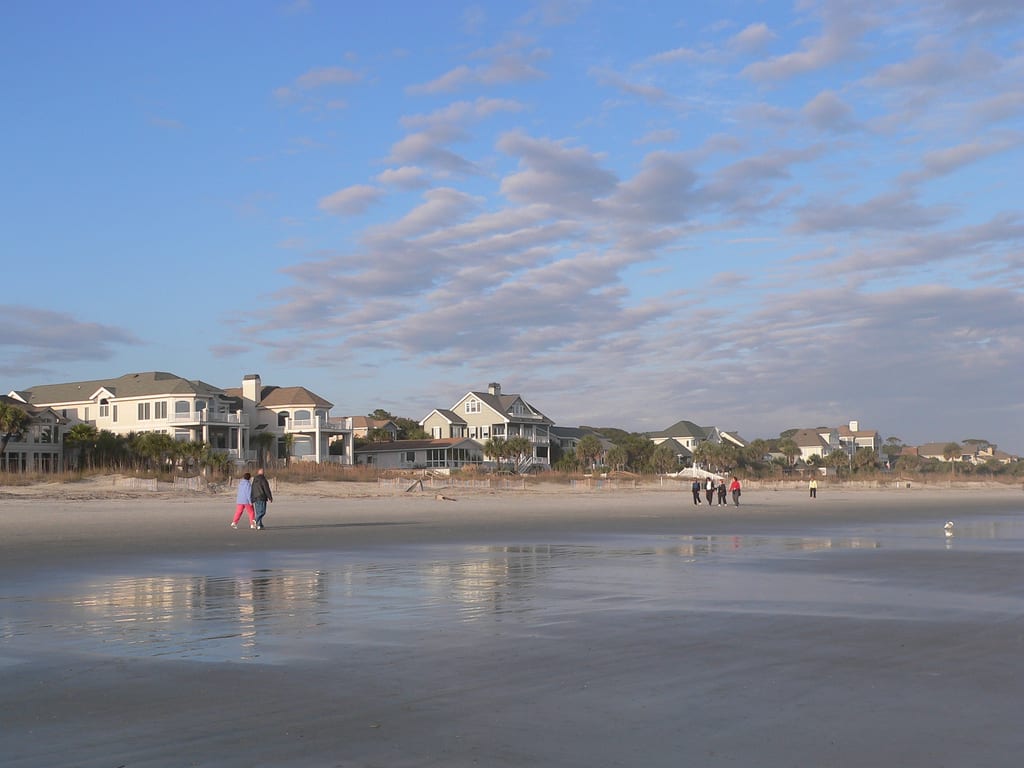 1) Be aware of how you'll use the property
The first step you take toward purchasing a vacation home should be determining how you'll use it. Will you be buying the property solely for long-term personal enjoyment? If you hope to rent it out, you should know that some areas are better for this purpose than others (and in some neighbourhoods, rentals aren't allowed for a period of less than six months). Are you planning to move there when you retire, or would you prefer to eventually resell it for a tidy profit? Your criteria for a property will depend (at least in part) on the answers to these questions.
2) Make a buying checklist
The next step is creating a checklist of must-have features and amenities. This list should set out your buying criteria, which will help you and your real estate agent narrow down your search. Are you looking for a small home with a minimal aesthetic, or something more luxurious with extra guest bedrooms? Is living right on the water a priority? What about being close to a top-notch golf or tennis facility in Hilton Head? Knowing exactly what you're looking for can help ensure that you don't waste time looking at homes that aren't right for you.
3) Create a budget
Before you jump into the home hunt, it's best to budget thoroughly so you don't look at homes outside of your price range. In our experience, buyers often overestimate what they can afford. Of course, there are the big expenses—like your mortgage (if you're getting one) and homeowner's insurance. But the smaller costs are easy to overlook when you're searching for a second home. How much can you set aside for unexpected repairs and ongoing maintenance? Even smaller fees, like those for garbage collection, can add up—which means you should try to factor them in early on.
4) Speak to the right professionals
Buying a vacation home is more complicated than most people realize. Luckily, working with the right professionals can simplify the process. A good financial advisor can help with everything from tax planning to clarifying how your investment will impact the future. If you're planning to seek mortgage financing, you'll also want to think carefully about which mortgage lender you choose. The institution you work with could impact the time it to takes for your loan to be processed and the interest rates you pay, among other things. Last but certainly not least, an experienced local real estate agent can help you find the vacation home of your dreams—and guide you through the buying process. On Hilton Head, there's no shortage of wonderful homes and communities to choose from. Working with someone who has local expertise can help ensure that you make the right decision.
5) Make sure you understand the tax implications
When house and condo hunters start thinking about how to buy a vacation home, they often overlook the tax implications. If you rent out your property for more than fourteen days per year, you'll have to report your profits as income. The upside is that you can deduct some of your operating expenses (such as certain maintenance fees and utilities) when you file your taxes. Capital gains tax is another important consideration. If you eventually sell your property, you may have to pay this tax—though you can avoid doing so if your vacation home becomes your primary residence for an extended period of time. We always advise talking to a financial expert if you have any tax-related questions.
Have questions about how to buy a vacation home? We know the local market, and we can help you find what you're looking for. Get in touch, and let's talk about it!