In this post, we'll compare Hilton Head vs. Myrtle Beach to help you decide which real estate hot spot is right for you.
Many people dream of owning a home near the beach—a place where they can enjoy the sun in any season. As Hilton Head Realtors, we help people find their dream homes in our Lowcountry paradise.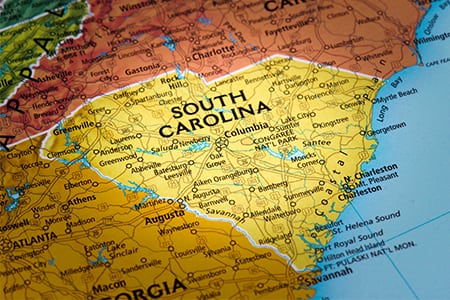 For many home hunters in South Carolina, the search comes down to Hilton Head vs. Myrtle Beach. We admit that we may be a bit biased. But first and foremost, we're real estate professionals. And there's nothing we enjoy more than seeing new homeowners find the perfect place to start a new phase in their lives.
Read on to learn more about what these tropical destinations have to offer…
The Basics of Hilton Head vs. Myrtle Beach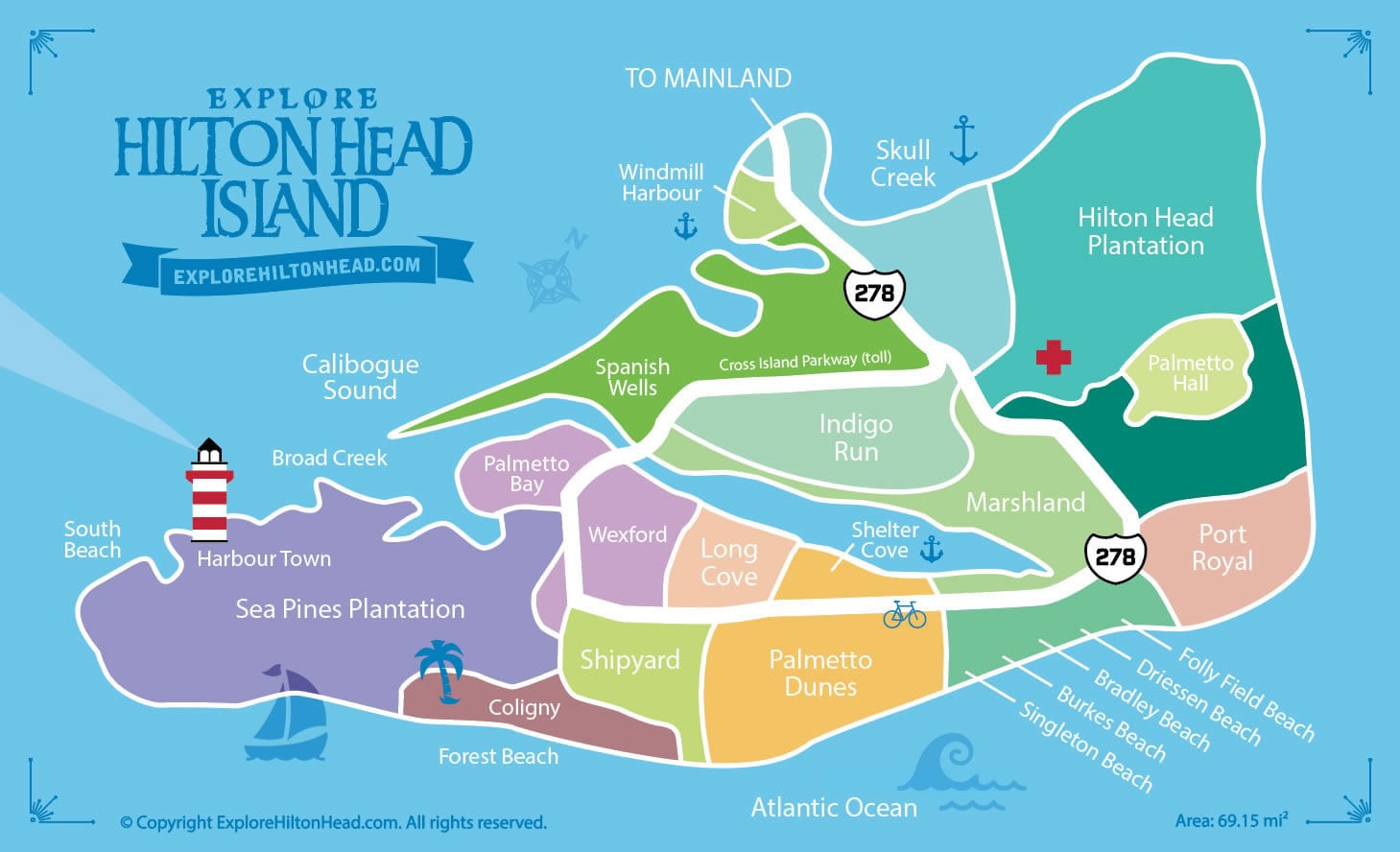 Population: 40,055
Median household income: $70,249
Owner-occupied housing unit rate: 74.8%
Population per square mile: 896.9
Population: 32,795
Median household income: $37,023
Owner-occupied housing unit rate: 50.6%
Population per square mile: 1,162.3
The breakdown
Median household income is often a prime indicator of quality of life, and it's higher in Hilton Head vs. Myrtle Beach. Also noteworthy: Myrtle Beach is significantly denser, yet fewer people in the area own personal property.
Real Estate
Median home value: $406,700
Median price of listed home: $489,000
Median home value: $142,400
Median price of listed homes: $174,900
The breakdown
Home values in Hilton Head are much higher than they are in Myrtle Beach, as are median list prices for homes. It's important to note that the two housing markets are very different.
Hilton Head has a sizeable luxury market. While there are modest-yet-stylish beach houses on the island, you'll also find plenty of high-end estates and villas (some priced significantly higher than the figures above would suggest). The island's distinct architectural style emphasizes simple elegance, blending modern luxury with elements of the natural environment.
Myrtle Beach is generally more affordable, and you'll find a ton of new builds in the area. Charleston Single Houses, a style that's unique to South Carolina, is one of the more popular home types.
Golf, tennis, and other attractions
Hilton Head
• Harbour Town Golf Links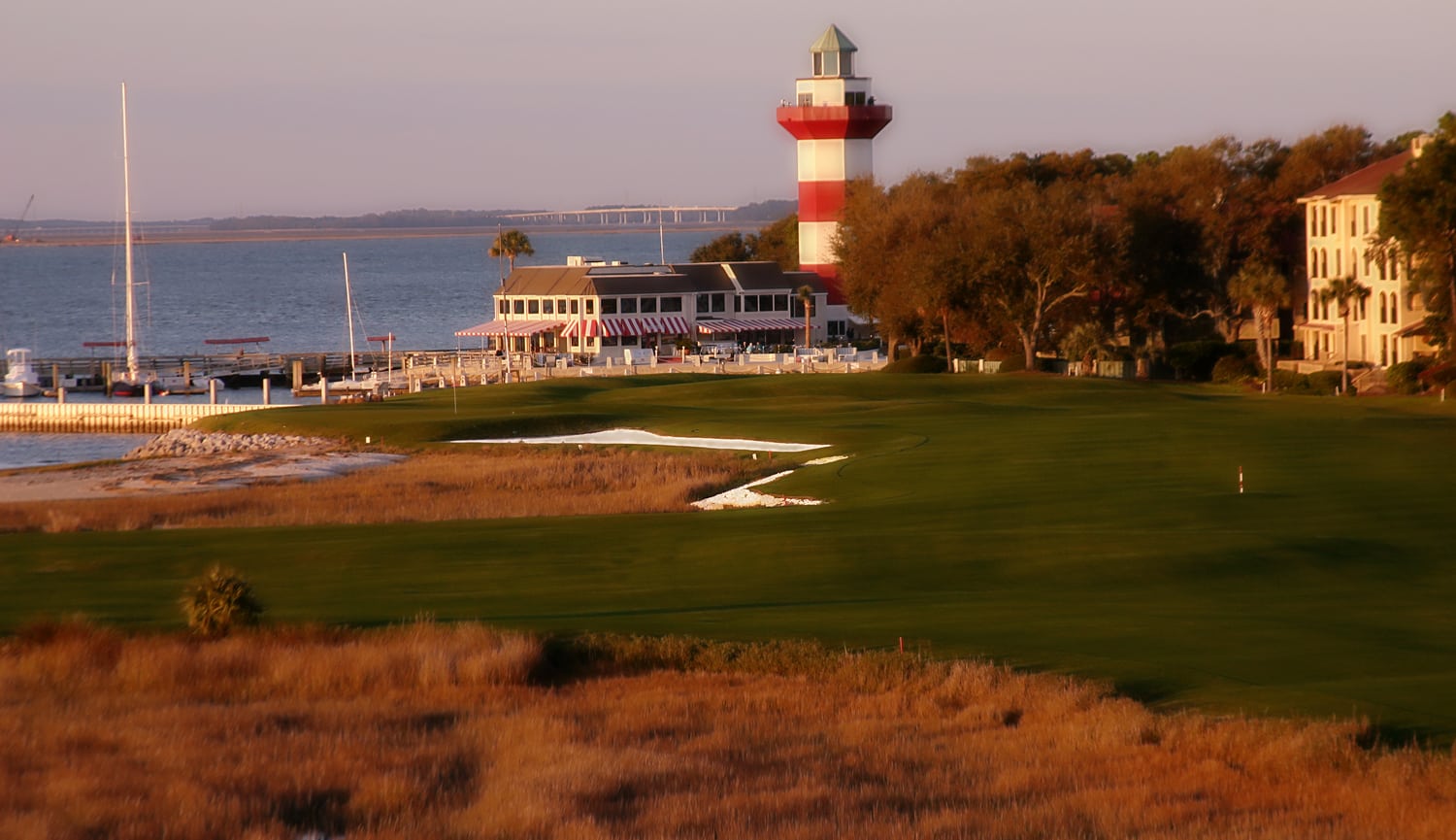 • Palmetto Dunes Tennis Club
• Hilton Head Island Bike Trails
• Coastal Discovery Museum
• Pickney Island National Wildlife Refuge
• Sea Pines Forest Preserve
There are many incredible golf and tennis clubs on the island, and we couldn't fit them all in this list. But the best of the best are Harbour Town Golf Links (a course set up by award-winning designer Pete Dye) and Palmetto Dunes Tennis Club (which was ranked no.2 in the world for instruction and events).
Many of the island's attractions shine a spotlight on its natural beauty. Hilton Head's bike trails are a great way to get the lay of the land, while our preserved wildlife areas offer access to pristine Lowcountry landscapes.
If you're looking for lively shops, bars, and restaurants, you'll find them here too. Local favorites include Coligny and Main Street Village.
Myrtle Beach
• The Dunes Golf and Beach Club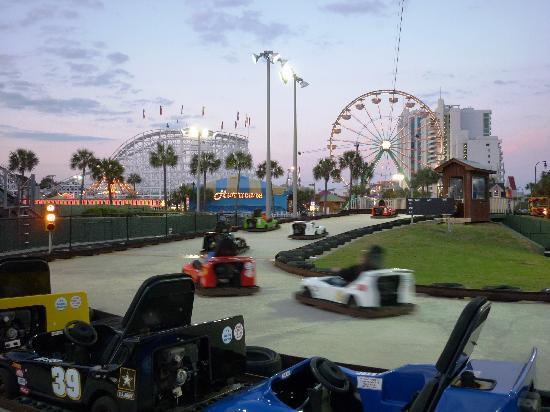 • Pelicans Ballpark
• Ripley's Aquarium
• Broadway Grand Prix
• Family Kingdom Amusement Park
• Myrtle Waves Water Park
Myrtle Beach is a popular tourist destination, attracting millions of visitors each year. There's no shortage of attractions, which can sometimes make the city feel like a massive playground. From amusement parks to water slides and everything in between, there's always a lot going on in the area.
Depending on your interests, highlights may include Family Kingdom (which features a wide variety of amusement park rides) and the Myrtle Beach Waves Water Park (where you'll find over 30 water slides).
Like Hilton Head, Myrtle Beach is known for its many golf courses (including many of the "mini" variety). Although, as Golf Advisor is quick to point out, there's no course in the area that has hosted the PGA tour.
Beaches
Hilton Head has a wide variety of beaches, and each one is unique. From the white sand and fun atmosphere of Coligny Beach to the pristine charm of Mitchelville Beach, you really can't go wrong.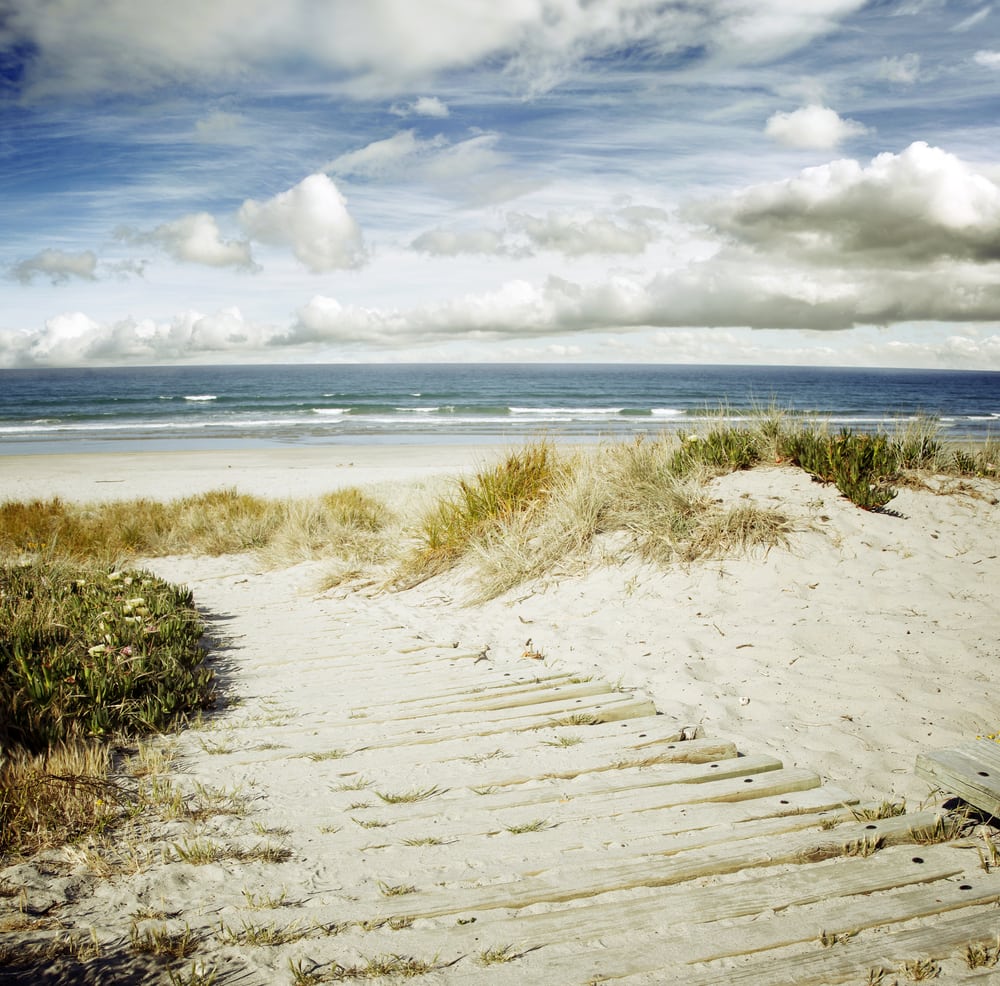 Most of the waterfront in Myrtle Beach is along the Grand Strand, a long stretch of coastline that's often packed with fun-seekers. If you're willing to take a little detour, you can find quieter areas, like Litchfield Beach.
Making a decision
The Hilton Head vs. Myrtle Beach debate has been going on for a long time, which is why we've decided to address it. But to use an old saying, the two regions are like apples and oranges.
Depending on your interests, Myrtle Beach may prove to be an exciting place to visit. And if you're looking to buy property, the area is generally more affordable. That said, as far as we're concerned, the quality of life on Hilton Head can't be beat. From Sea Pines to Long Cove, you'll find gorgeous architecture, pristine landscapes, top-notch recreation, and a strong sense of community. Whether you're looking for a vacation home or a place to start the next phase in your life, what more could you ask for?
Thinking about making a move to Hilton Head? Let us help you decide whether the area is right for you. Get in touch—we'd love to answer your questions.