Guaranteed Dolphin Sunset Boat Tour - A Must-Do Experience in Hilton Head, SC
Nestled on the east coast of South Carolina, Hilton Head is one of the most popular tourist destinations in the state. The island is famous for its pristine beaches, picturesque landscapes, and wildlife. With so much to see and do on the island, it can be tough to decide where to begin. If you're looking for an unforgettable experience that allows you to take in the island's natural beauty and wildlife, look no further than Dolphin Discoveries' Guaranteed Dolphin Sunset Boat Tour. They also offer shark fishing, shark tooth hunting, beachcombing and fireworks. You can see the entire list of private tours HERE and shared tours HERE.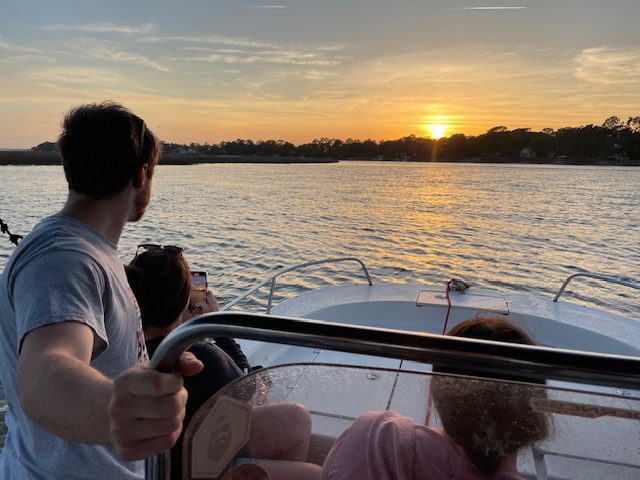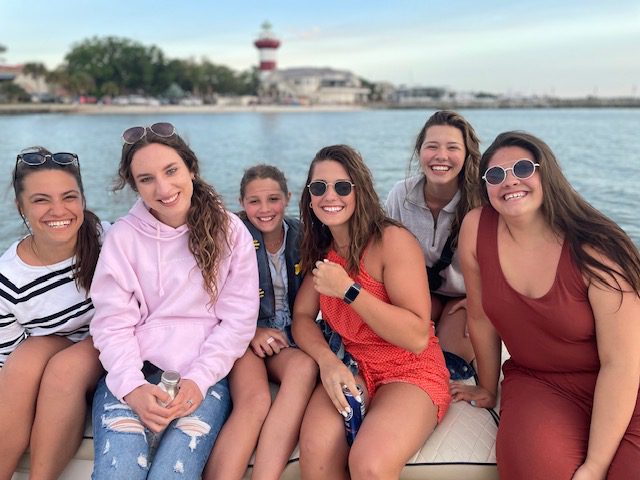 Dolphin Discoveries and Nature Tours is a locally owned and operated company that has been offering dolphin and nature tours since 1989. The company has earned a reputation for providing extraordinary experiences, and their Guaranteed Dolphin Sunset Boat Tour is no exception. Here are just a few reasons why you need to book your tour with Dolphin Discoveries:
Dolphin Discoveries operates 6 passenger vessels, ensuring that your tour is never crowded. This means that you'll have ample space to move around the boat and take in the scenery. You'll have plenty of opportunities to ask questions and interact with your captain.
2. Guaranteed Dolphin Sightings
As the name suggests, Dolphin Discoveries guarantees that you'll see dolphins on your tour. The company has a deep understanding of the local dolphin population and their migration patterns, and they use this knowledge to take you to areas where you're most likely to see these beautiful creatures in the wild.
Hilton Head is famous for having some of the most stunning sunsets in the world, and Dolphin Discoveries takes full advantage of this natural beauty. The tour is timed to coincide with the setting sun, so you'll be able to watch as the sky explodes with color and the sun
dips below the horizon.
In addition to dolphins, the waters around Hilton Head are home to a wide variety of wildlife, including pelicans, herons, ospreys, and more. Dolphin Discoveries' captains are knowledgeable about the local ecosystem, and they'll point out interesting sights and answer any questions you may have.
5. Knowledge and Friendly Captains
The captains at Dolphin Discoveries are experienced, knowledgeable, and passionate about what they do. They love sharing their knowledge with guests and are always happy to answer questions and provide insights into the local wildlife and ecosystem.
6. Relaxing and Unwinding
The Guaranteed Dolphin Sunset Boat Tour is the perfect way to escape the hustle and bustle of everyday life and unwind. You'll be surrounded by stunning scenery and wildlife, and the calming sound of the waves will lull you into a state of relaxation.
7. Hundreds of 5 Star Reviews
Dolphin Discoveries has hundreds of 5-star reviews on TripAdvisor, Google, and other review sites. Their guests consistently rave about the knowledgeable captains, stunning scenery, and guaranteed dolphin sightings.