With interest rates trending upward Americans have seen their monthly payments increase, thus leading to the return of Adjustable Rate Mortgages.
The average 30 year fixed interest rate is currently at 5.37% with 0.67 in points for a conventional loan (loan size $647,200 or less) with a 20% down payment. A large contrast from the average of 3.17% a year ago.
Given the significant and quick rate increase this year people have started to inquire about adjustable rate mortgages in an attempt to keep their monthly payments in check. The 3rd week of April saw 9% of loan applications written as adjustable rate mortgages, which is double of where it was just 3 months ago.
The housing crisis between 2007 and 2009 left a negative stigma around adjustable rate mortgages, though when used properly can be very beneficial and cost effective, but to ensure it is the correct mortgage choice there are a few questions one should ask themselves.
How long do I anticipate on holding this mortgage?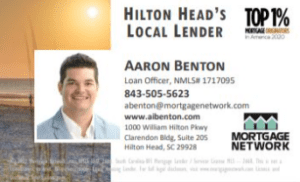 Adjustable Rate Mortgages come with a fixed rate component for a period of time followed by a number that indicates how often the rate can adjust. For example a 5/6 month ARM implies that the interest rate will be fixed for the first 5 years and then has the ability to adjust every 6 months after the initial five year period. If you only plan on owning the home for 4 years then a 5/6 month ARM would be a good choice. Adjustable Rate Mortgages also most commonly come with 7 or 10 year fixed portions. 
How much money are you able to save by utilizing an adjustable rate vs fixed rate
On a $647,200 loan, comparing today's 30 Year Fixed Rate 5.37% vs a 7/6 month ARM rate of 4.5%  one would see the following:
| | |
| --- | --- |
| 30 Year Fixed at 5.37% | 7/6 Month ARM at 4.5% |
| Monthly Principal & Interest: $3,622 | Monthly Principal & Interest: $3,279 |
This chart shows a $343 monthly savings by utilizing the Adjustable Rate Mortgage. If we take this $343 and multiply it by 72 months (number of months until the ARM adjusts) one would save $24,696 in the first 7 years. No refinance is going to cost this much.
With interest rates continuing and inflation trending upward one way to reduce your monthly output is an adjustable rate mortgage. These programs are not for everyone and a level of due diligence as well as understanding is essential, but understood and handled properly can be an advantageous tool to borrower money more cost effectively.