Is Hilton Head a good place to retire? As local real estate experts, we're asked this question often. While we admit that we might be a little bit biased, nobody who's visited the island can deny the incredible quality of life it has to offer. If you're ready for retirement, you'll find no better place to start living life to the fullest.
From the gorgeous scenery to the top-notch recreation, here are just a few of the reasons why Hilton Head Island is the ultimate place to retire.
Endless opportunities to stay active
When you're surrounded by breathtaking views, staying active is about more than getting exercise. Residents on Hilton Head Island enjoy long walks, luxurious beach swims, and cycling along our miles and miles of beaches. But the island is particularly well known for its golf and tennis courts.
If you're a golf buff, you probably already know that Hilton Head hosts the PGA Tour's RBC Heritage Tournament. But our little corner of the world isn't just for professional golfers. Harbour Town Golf Links—the course that hosts the Heritage Tournament—is open to public play. Other impressive courses include (but aren't limited to) Heron Point (designed by legendary golf course architect Pete Dye)and the Country Club of Hilton Head.
The island is also home to 360 tennis courts, and four of our tennis resorts have been included in Tennis Magazine's top 50 clubs in the country.
Scenic surroundings
Breezes coming in across the water. Lush greenery and majestic oaks. Wetlands teeming with birds. If you're looking for natural beauty, Hilton Head has it in spades.
Walking enthusiasts who make Hilton Head their home will delight in strolling along pristine stretches of beachfront. The island features 12 miles of beach, but Mitchellville Beach is especially good for taking in the natural scenery. Away from the sunbathers, you'll find a variety of wildlife, including clams, fiddler crabs, herons, gulls—even the odd manta ray.
The Hilton Head Island Birding Trail is another favorite for nature lovers, while renting a boat from one of the island's many marinas is a great way to see the coast.
The waterfront lifestyle
Speaking of the coast, people who live near the water enjoy a very special way of life.
Imagine this: it's a warm, temperate evening, and you're watching the sun set over the Beaufort River from a sailboat. For dinner, you'll sit on the patio at Skull Creek Boathouse and enjoy a cold drink. You're not on vacation. You live on Hilton Head Island.
Maybe it's the gentle waves, or maybe it's the feeling of soft sand between our toes. Whatever it is, we would argue that islanders are just more relaxed. Residents enjoy the ocean, the unique marsh and lagoon landscapes, and a general sense of contentment.
Fantastic amenities
One of the biggest reasons why Hilton Head is such a great place to retire is its fantastic amenities. On Hilton Head, you'll find top-notch restaurants. If you like Italian food, you'll love the freshly-made pasta at Michael Anthony's Cucina Italiana. For a lively night out, you can't go wrong with The Jazz Corner, where you'll find scrumptious contemporary Southern food and live music. Other local favorites include Fish Camp on Broad Creek for seafood and Java Burrito Company for diners on the go.
Grocery stores include familiar staples like Kroger and Whole Foods, along with specialty shops like the Oilerie Hilton Head Island, which carries a wide selection of oils and vinegars.
If shopping is your thing, malls like Shelter Cove Towns Centre and the local Tangers Outlets offer a wide selection of goods. For a quainter shopping experience or to find local businesses, check out charming Main Street Village or the Village at Wexford.
A sense of community
Retiring doesn't have to mean slowing down. But it should mean having more time to explore your interests and enjoy day-to-day life. On Hilton Head Island, you'll find a diverse mix of fellow adventurers. While a lot of the people on the island are vacationers, many are lucky enough to live here year-round.
So, is Hilton Head a good place to retire?
Come for a visit—we have no doubt that your answer will be "yes."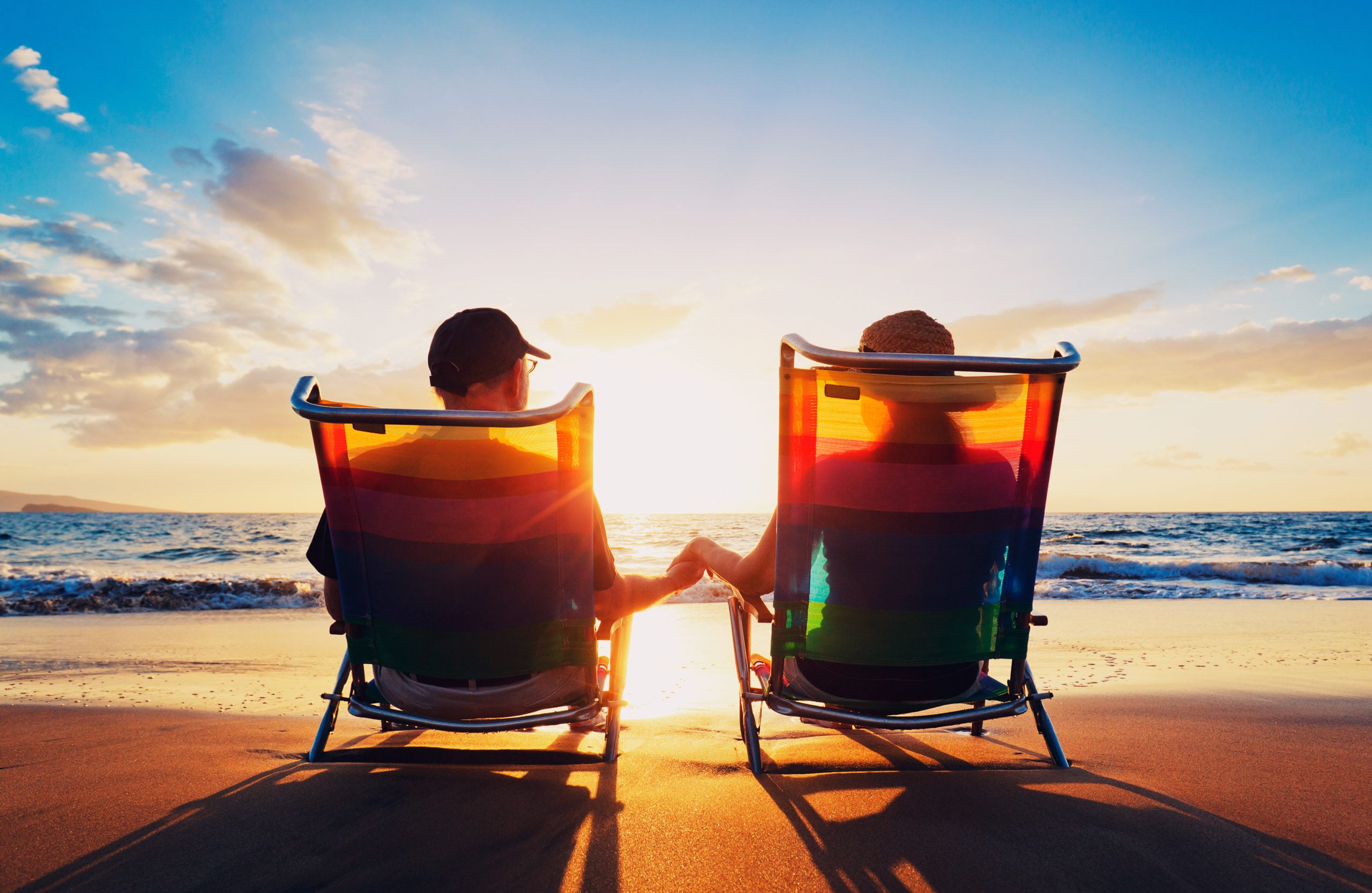 Considering a move to Hilton Head Island for your retirement? We know the local real estate market and what life on  the island has to offer. Get in touch to set up a time to discuss your needs!